Avenues to assess Gender & Intersectional Equity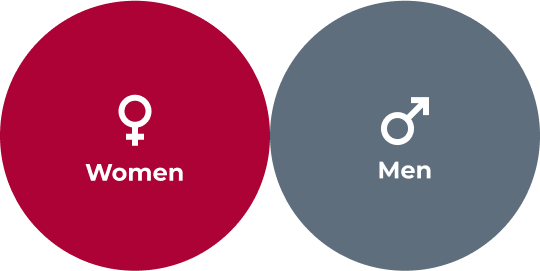 EDGE
Looking at women and men as two homogeneous groups.
EDGEplus
Looking at women and men as diversified groups and measuring the intersection between gender and other aspects of diversity.
EDGE Empower helps you make DE&I change through our data-led approach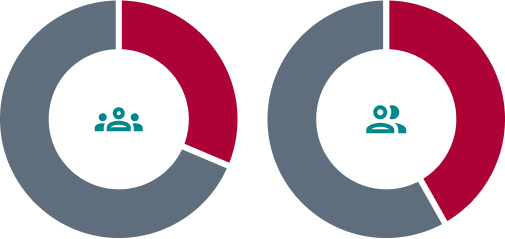 Representation
Get a clear picture of representation in your portfolio by assessing pipeline and board composition.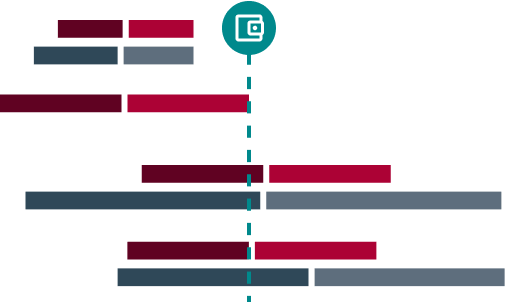 Pay Equity
Understand pay equity by analysing both salaries and total cash compensation.

Effectiveness
Assess the effectiveness of policies and practices against our global standard.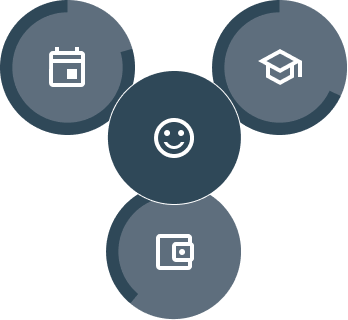 Employee Experience
See how employees experience opportunities and fairness.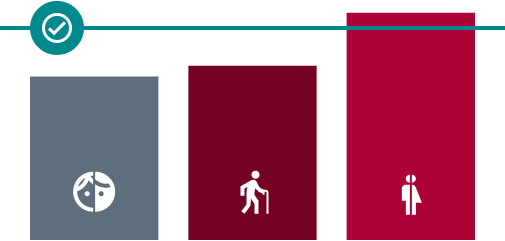 Benchmarks
Benchmark your portfolio against our global standards and peer analysis.

Action Plans
Get a custom action plan for best practice and start making Real. World. Change.
Enter your details to see how EDGE Empower can help you make real, meaningful change.
EDGE Empower brings you actionable insights and market-leading knowledge while connecting you to a network through verified certification.
How can you empower an effective DE&I plan?
Watch how courageous business leaders can see difference with clarity and make change with purpose.
How can you strengthen the S in ESG?
Society's expectation of businesses is changing, what can organizations do to meet these new benchmarks?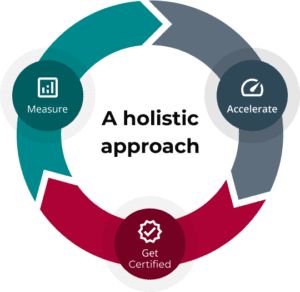 Cloud-based, SaaS platform – EDGE Strategy Tool™ – for gender and intersectional equity. Includes powerful benchmarking and predictive analytics capabilities.
Independent third-party verification and certification.
Action plan definition and implementation monitoring. Access to the EDGE community for learning and exchange.
The way we measure gender equity is by looking at qualitative and quantitative processes and outcomes, where there are four key pillars.
Representation
Along the pipeline, across different types of jobs and different levels of responsibility.
Pay Equity
Equal pay for equivalent work.
Effectiveness
Ensuring equitable career flows when it comes to pay, recruitment and promotion, training, flexible working and organizational culture.
Inclusiveness
As reflected in employees' experience in terms of career development opportunities.
EDGE Empower brings all of our knowledge, tools and independently verified certification together.
Certification levels for wherever you are on your DE&I journey
EDGE Assess is for investors who are starting to think about their DE&I strategy. It's all about recognizing your commitment to change and providing your portfolio with solid baselines and benchmarks to accurately measure progress.
EDGE Move is the certification level for portfolios that are already committed to DE&I but still want to improve. EDGE Move showcases this commitment, while giving investors further support as they progress their diversity, equity and inclusion strategy.
EDGE Lead is our highest certification level, showing that your portfolio meets every single one of our standards. This level is for the investors who lead the way in DE&I and have a robust commitment to ESG.
Publicly committed to analysing intersectional issues relating to gender equity and other aspects of diversity.
How EDGE Certification works
Once you've made the decision to get certified you get instant access to our EDGE Strategy tool. This is the first step on your 2-year certification cycle – where you will Assess, Accelerate, Get Certified, Monitor and Learn.
We deliver Real. World. Change.