EDGE Empower® brings all of our knowledge, tools and independently verified certification together.
Avenues to assess Gender & Intersectional Equity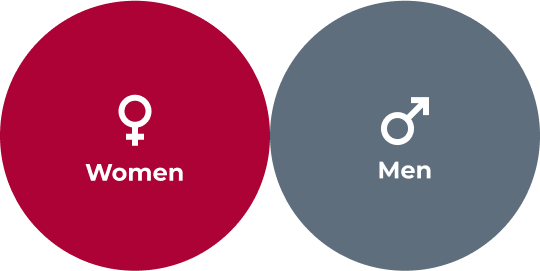 EDGE
Looking at women and men as two homogeneous groups.
EDGEplus
Looking at women and men as diversified groups and measuring the intersection between gender and other aspects of diversity.
The way we measure gender equity is by looking at qualitative and quantitative processes and outcomes, where there are four key pillars.
Representation
Along the pipeline, across different types of jobs and different levels of responsibility.
Pay Equity
Equal pay for equivalent work.
Effectiveness
Ensuring equitable career flows when it comes to pay, recruitment and promotion, training, flexible working and organizational culture.
Inclusiveness
As reflected in employees' experience in terms of career development opportunities.
Enter your details to see how EDGE Empower can help you make real, meaningful change.